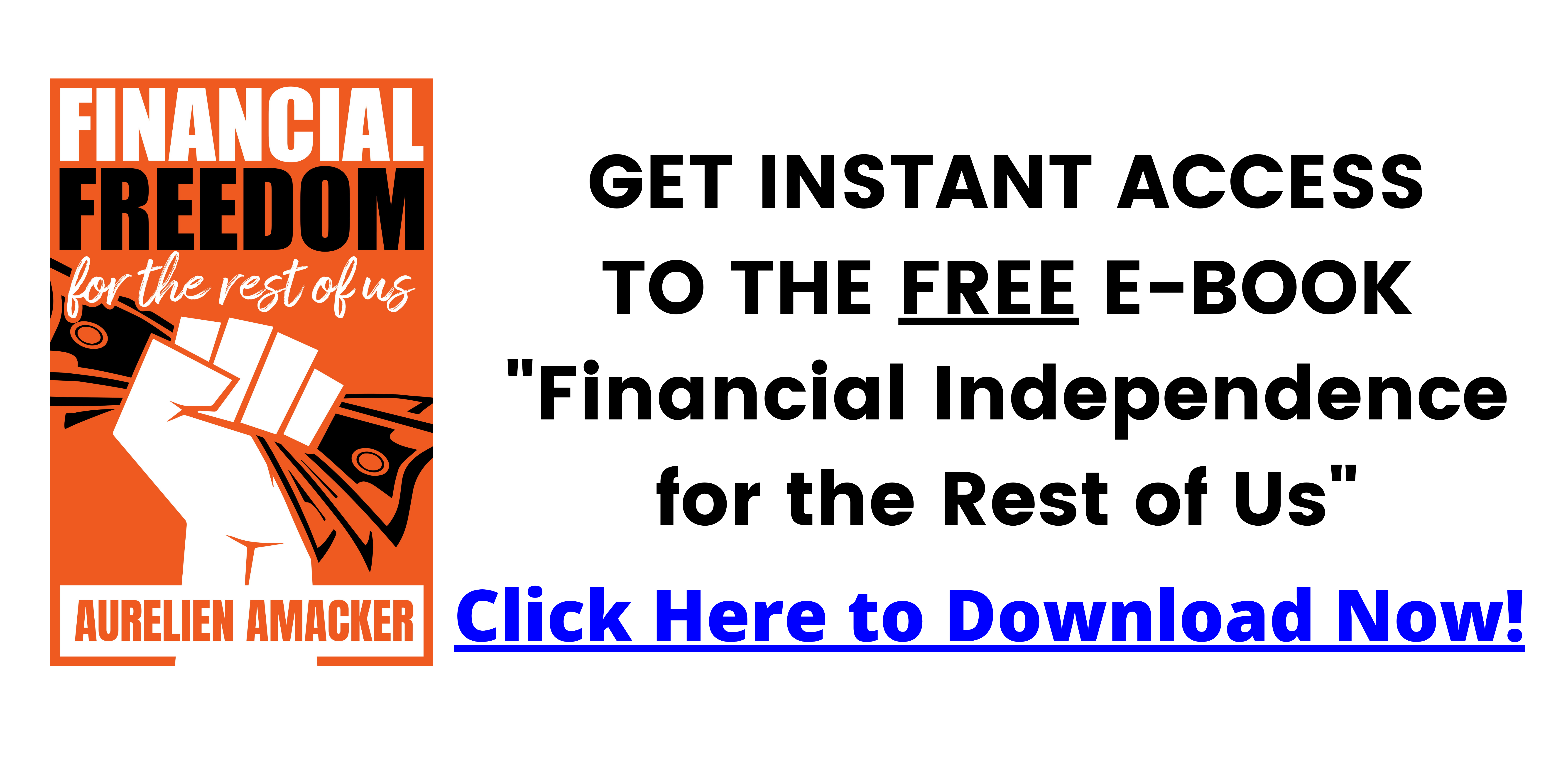 Kajabi vs systeme.io, comparison video, and why I decided to move from Kajabi to systeme.io
Am I against Kajabi?
Absolutely not.
I still affiliate it, I still promote it, I still use it.
But going forward, I am much more invested in using and promoting systeme.io for various reasons.
Reasons that I outline in this video.
It's really impossible to cover everything in one video, but I'm hoping this video review or comparison video between systeme.io and Kajabi helps you with some insights.
Also, if you have ANY questions for me about either one of them, or you want tutorials on any one of them, I welcome your questions in the comment section.
Check out Kajabi with this link: http://eranbucai.com/kajabi
Check out Systeme.io with this link: http://eranbucai.com/sio
I also have a special link for $197/year for systeme if you decide to go with it.
Sorry, I don't have special pricing for Kajabi 🙂
But I offer bonuses no matter which one you end up choosing.
I chose systeme for most of what I do primarily for 4 reasons.
(1) affiliate tracking / payout is better
(2) builder is better for me and for my clients
(3) pricing unlimited everything, specifically courses + contacts
But Kajabi is still great in other ways – hopefully this video gives you some clarity.
Any questions, leave a comment.
*********************
0:01 Introduction of the video
1:41 First Reason why I decided to move away from Kajabi
4:25 Pricing in Kajabi
4:55 Pricing in System.io
5:25 Pricing in Flodesk
6:24 Special link to sign up for system.io
6:50 Another reason why I decided to move away from Kajabi
7:40 How much money I'm saving by cutting costs
9:21 Features and comparison between kajabi and system.io
19:53 Another issue between Kajabi versus system.io
25:40 Kajabi versus System.io in regards to checkout page and formatting
32:12 Ending Message
*********************
Free training, books, webinars, cheatsheets, PDFs and more:
Download my free resources to help get your website done: http://websitediycourse.com
📙 Get my free eBook, 21 Productivity Tips & Hacks: http://eranbucai.com/ebook
*********************
My products, services, things to buy (any purchase supports my channel content greatly! And provides GREAT value to you):
🔥 Read my testimonials: https://eranbucai.com/testimonials/
🎯 Let my team and I to build your personal branded website and/or sales funnel, membership site, online course, etc: https://eranfunnels.com/dfy
👉 Build your own sales funnel or website on my funnel builder. Alternative to ClickFunnels, Kartra, etc. Suitable for beginners. $1 trial, $25/month subscription. https://eranfunnels.com/
📕 Get my Beginner's Guide for YouTube SEO: https://store.eranbucai.com/beginners-guide-to-youtube-seo
📗 Get my Beginner's Guide to Starting a Freelance Copywriting Business: https://store.eranbucai.com/beginners-guide-to-a-freelance-copywriting-business
📘 Beginner's Guide to Affiliate Marketing: https://go.eranbucai.com/affiliate-marketing
🚀 Learn more about my membership: https://eranbucai.com/membership/
📚 Buy the most important business books you need to get to be able to succeed online. Forget paying expensive courses, high-ticket courses, high-ticket coaching. These books are the most important educational asset when getting started. https://eranfunnels.com/books
*********************
Shop my equipment:
🎤 Buy my Microphone: https://amzn.to/2O7zqo7
💻 Shop the laptop I use: https://amzn.to/2BV1poD
💡 Selfie ring light: https://amzn.to/3fd4uif
*********************
Connect with me:
🔔 Subscribe to my YouTube channel = https://link.eranbucai.com/YouTube
💌 Email me anytime = [email protected]
💬 Send me a message on my private messenger = https://link.eranbucai.com/Facebook
🤳 Follow me on Instagram = https://link.eranbucai.com/instagram
🎙 Listen to my Podcast on Anchor: https://link.eranbucai.com/Anchor
❓ Follow me on Quora = https://link.eranbucai.com/Quora
ℹ️ Connect with me on LinkedIn = https://link.eranbucai.com/LinkedIn
⚽️. Watch my soccer YouTube playlist: https://youtu.be/biNzBbP5xnk
👉 Please visit my website: https://eranbucai.com
🇮🇱 🇦🇺 Read about me and my story: https://eranbucai.com/about-me
⬇️ ⬇️ ⬇️ ⬇️ ⬇️
Test Drive Systeme.io (no CC required)
HERE