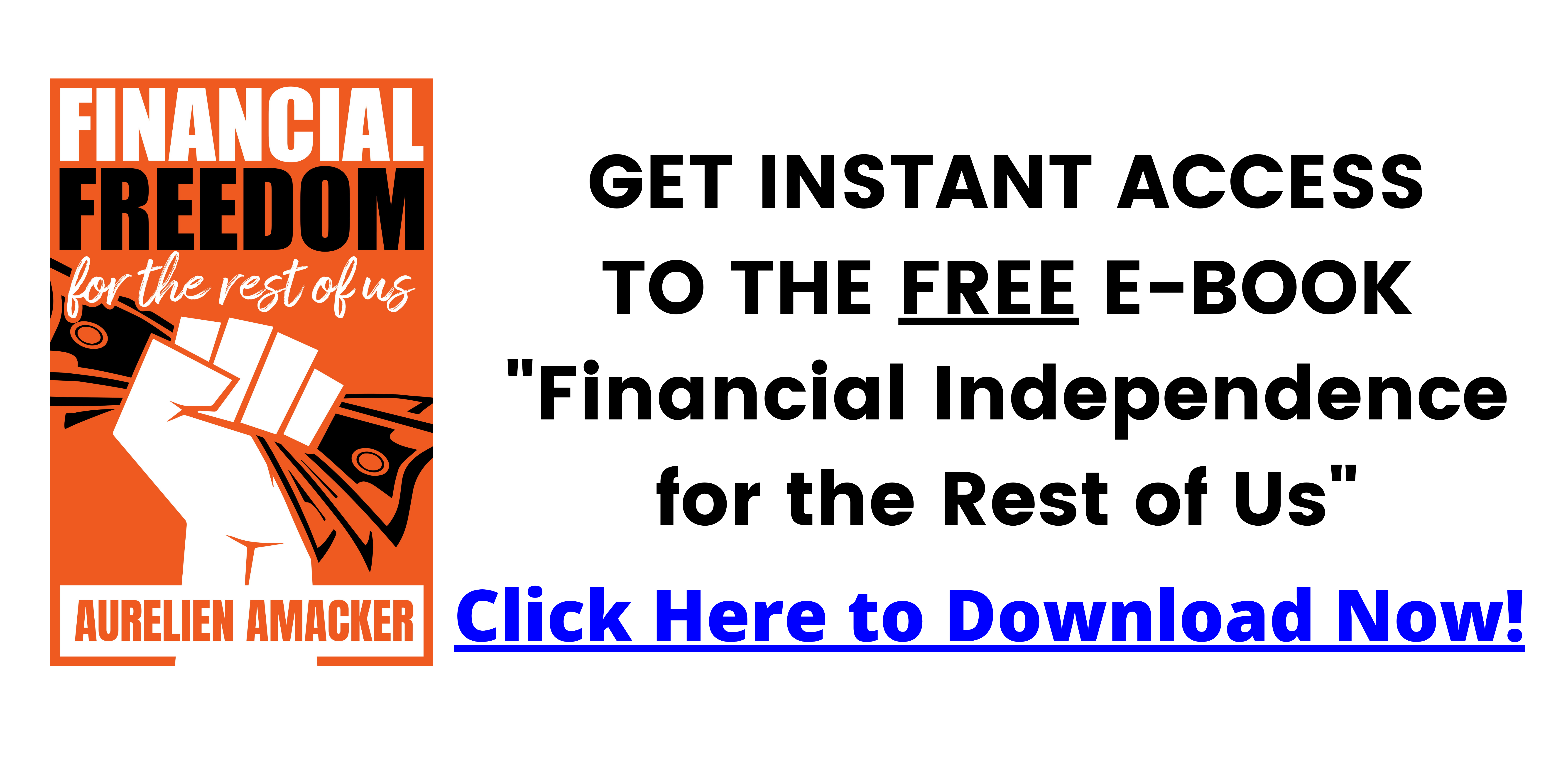 How to connect a custom domain with systeme.io, that's the topic of this short tutorial.
Systeme.io has the ability to build your website, and customize your own domain name.
This means that instead of eranbucai.systeme.io, you can have a domain like www.eranbucai.com.
To do that, you need to know how to connect your domain name, to Systeme.io which will do your hosting for you.
To connect the domain you need to change the DNS settings in your domain registrar and this might feel overwhelming for some especially if you've never done it before.
I'm hoping this step by step tutorial on how to connect your custom domain name with systeme.io will help you overcome that and get it set up.
I'm always available to be hired for a small fee to hop on a Zoom call and do it with you.
Visit = www.websitediycourse.com to learn more.
*********************
Systeme.io is an all in one business software for your online business.
Systeme.io has email marketing features including up to 5000 contacts on their lowest plan of $27/month
Systeme.io has funnels, including landing page, sales page, order pages, upsells, downsells, etc.
Systeme.io has membership sites / courses (basically the same thing in systeme.io)
systeme.io has the functionality to create blogs.
systeme.io has a deadline funnel feature (huge plus!) which I've not seen any other funnel software having that in-built.
systeme.io has an evergreen webinar features.
Systeme.io lets you sell your products and services online using all the above features.
What is missing/lacking from systeme.io? at the time of uploading this video, there is no live feature (you still need Zoom), there is no calendar (you still need Keap or Calendly), there is no community feature (you still need Facebook group, Circle or Mighty Networks), systeme.io does not have a live webinar feature you'll still need StreamYard or Zoom or EverWebinar.
But besides these, systeme.io literally has everything you need to start and grow and online business.
*********************
Free training, books, webinars, cheatsheets, PDFs and more:
💸 Watch my free training "How to find clients on social media without paying for advertising", no BS or marketing hype: http://freeclients.online/
📲. Watch my free training: "Work from Home Training Webinar": https://go.eranbucai.com/work-from-home-options-webinar-registration
🛑 Free Training about YouTube SEO: https://go.eranbucai.com/youtubeseo
📩 Beginner's Guide to Email Marketing: https://go.eranbucai.com/email-marketing
🔜 Join me in this week's live webinar: https://eranbucai.com/free
📙 Get my free eBook, 21 Productivity Tips & Hacks: http://eranbucai.com/ebook
*********************
My products, services, things to buy (any purchase supports my channel content greatly! And provides GREAT value to you):
🔥 Read my testimonials: https://eranbucai.com/testimonials/
🎯 Let my team and I to build your personal branded website and/or sales funnel, membership site, online course, etc: https://eranfunnels.com/dfy
👉 Build your own sales funnel or website on my funnel builder. Alternative to ClickFunnels, Kartra, etc. Suitable for beginners. $1 trial, $25/month subscription. https://eranfunnels.com/
📕 Get my Beginner's Guide for YouTube SEO: https://store.eranbucai.com/beginners-guide-to-youtube-seo
📗 Get my Beginner's Guide to Starting a Freelance Copywriting Business: https://store.eranbucai.com/beginners-guide-to-a-freelance-copywriting-business
📘 Beginner's Guide to Affiliate Marketing: https://go.eranbucai.com/affiliate-marketing
🚀 Learn more about my membership: https://learn.dotcomtruths.com/membership
📚 Buy the most important business books you need to get to be able to succeed online. Forget paying for expensive courses, high-ticket courses, high-ticket coaching. These books are the most important educational asset when getting started. https://eranfunnels.com/books
*********************
Shop my equipment:
🎤 Buy my Microphone: https://amzn.to/2O7zqo7
💻 Shop the laptop I use: https://amzn.to/2BV1poD
💡 Selfie ring light: https://amzn.to/3fd4uif
*********************
Connect with me:
🔔 Subscribe to my YouTube channel = https://link.eranbucai.com/YouTube
💌 Email me anytime = [email protected]
💬 Send me a message on my private messenger = https://link.eranbucai.com/Facebook
🤳 Follow me on Instagram = https://link.eranbucai.com/instagram
🎙 Listen to my Podcast on Anchor: https://link.eranbucai.com/Anchor
❓ Follow me on Quora = https://link.eranbucai.com/Quora
ℹ️ Connect with me on LinkedIn = https://link.eranbucai.com/LinkedIn
⚽️. Watch my soccer YouTube playlist: https://youtu.be/biNzBbP5xnk
👉 Please visit my website: https://eranbucai.com
🇮🇱 🇦🇺 Read about me and my story: https://eranbucai.com/about-me
⬇️ ⬇️ ⬇️ ⬇️ ⬇️
Test Drive Systeme.io (no CC required)
HERE