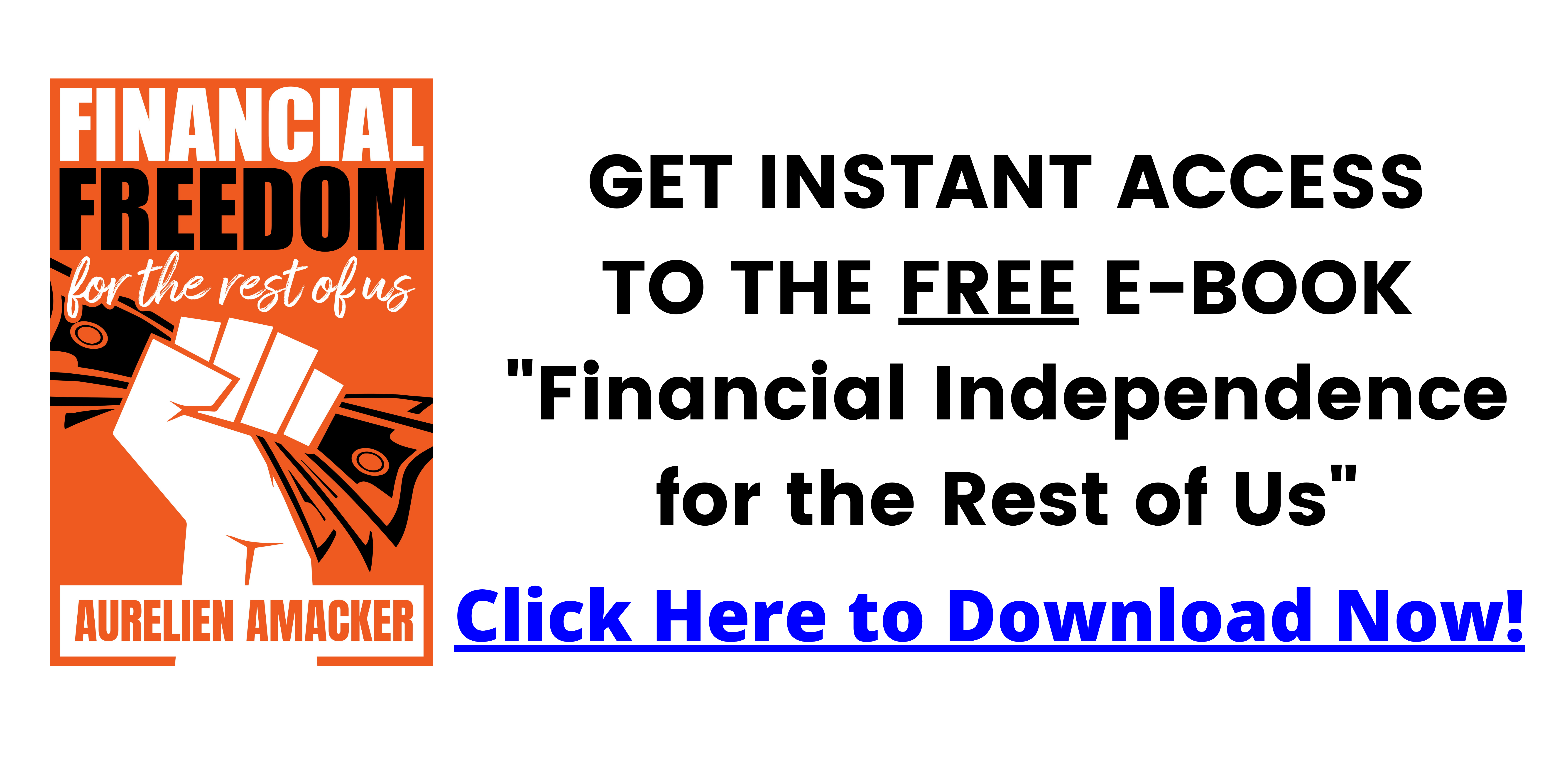 Looking for a FREE ClickFunnels alternative? In this video I show you how to build a sales funnel with Systeme.io step-by-step, which is an amazing and easy to use (and FREE) funnel builder and ClickFunnels alternative.
Table of contents:
0:00 – Introduction
1:16 – Creating your free account
2:19 – Creating a funnel
24:02 – Adding products
26:21 – Setting up an autoresponder
31:47 – Setting up a custom domain
I got a lot of questions before about a "free" funnel builder and wasn't able to come across one until recently.
The first thing you think about when you say "funnel builder" is ClickFunnels, but sadly that one costs at LEAST $97/month and if you're a complete beginner and just want to try things out, this might not be the best solution for you.
I heard about this funnel builder called "Systeme.io" and decided to test it… and I loved it – everything works very well and smoothly unlike some other page builders I tried in the past.
Let's go over the steps and build out our sales funnel together with Systeme.io.
Step 1: Creating your free Systeme.io account
The first thing you have to do to create a sales funnel is of course sign up to Systeme.io.
You can do that easily by using my affiliate link below:
👉 FREE Systeme.io account signup: https://go.ivanmana.com/systemeio
Simply go to this page and click on "create free account" at the top and follow the simple steps – that's it!
Step 2: Create a sales funnel
Once you create your account, simply go to "Funnels" and click on "create new".
You can choose from any of the 4 options available here, but it ultimately doesn't matter what you choose because you can always add or remove pages from the funnel anyway.
To create a sales funnel, we are going to create a landing page, thank you page, sales page, upsell page, order form page, and order form confirmation page.
You can do that quickly and easily with Systeme.io.
Simply select your page template and click the little magic wand to edit it.
The page builder is very smooth and just like ClickFunnels except that it's free. The editing interface is also on the left-hand side as opposed to being on the right.
Once you build out your first (landing) page, simply head back to the funnel interface and "add new page" – repeat this process for every page you want in your funnel.
It's extremely intuitive and easy to use, so there really isn't much to explain.
Once you do that, we are ready to head over to the next step in this tutorial on how to build out a sales funnel with Systeme.io!
Step 3: Adding products
If you click on "product/sales" at the top of your main interface, you will be able to add either a course or physical products to your account so that you can add them to your funnel from here.
Once you create or add the products that you have, you can go back to your funnel and on the pages where you give out those products, you can simply click the little "plus" icon and select it.
Step 4: Creating an autoresponder
Adding an autoresponder is also super simple.
Just click on "emails" and then "campaigns" at the top of your main dashboard, and you should be able to create an email campaign.
This is where you would write out your emails and specify when exactly you want them to be sent to the user – whether immediately, or after a few days.
Once you write them all out and publish them, go back to your landing page, and create an automation rule that says that whenever someone signs up to your landing page, they will also be added to the email campaign – simple as that!
Step 5: Setting up a custom domain
To set up a custom domain, just click on "settings" in the top-right of your interface and go to "custom domains".
This is where you can add your own custom domain if you bought one by following the steps that Systeme.io provides you.
If you don't want to buy a custom domain, you can also change your username by going to "account settings" and changing it from there.
And that is how you build a sales funnel with Systeme.io – an incredible and FREE ClickFunnels alternative!
This video was sponsored by Systeme.io.
Additional resources:
👉 Free 55-page affiliate marketing for beginners guide: https://ivanmana.com
👉 Take some of my courses: https://ivanmana.com/all-courses
👉 How to create a 52.68% conversion rate landing page with ClickFunnels: https://youtu.be/xSL6oR9cp5I
👉 5 landing page optimization tips to skyrocket your conversion rates: https://youtu.be/2U4JdAUZevQ
👉 Landing page vs. direct linking – which is better?: https://youtu.be/yLl-qf1YjIg
👉 Google Ads tutorial playlist: https://www.youtube.com/watch?v=POxtIWLNlmI&list=PLS46f4aLJ2hNH0RJi21DWAXeCdCT1Lhy6&index=1
👉 Email marketing best practices: https://youtu.be/5gebX0_Yqpw
👉 Easiest way (by far) to make money with ClickBank: https://youtu.be/zshc-Cg-viQ
👉 Like my Facebook page! https://www.facebook.com/onlinemarketingessentials
⬇️ ⬇️ ⬇️ ⬇️ ⬇️
Test Drive Systeme.io (no CC required)
HERE