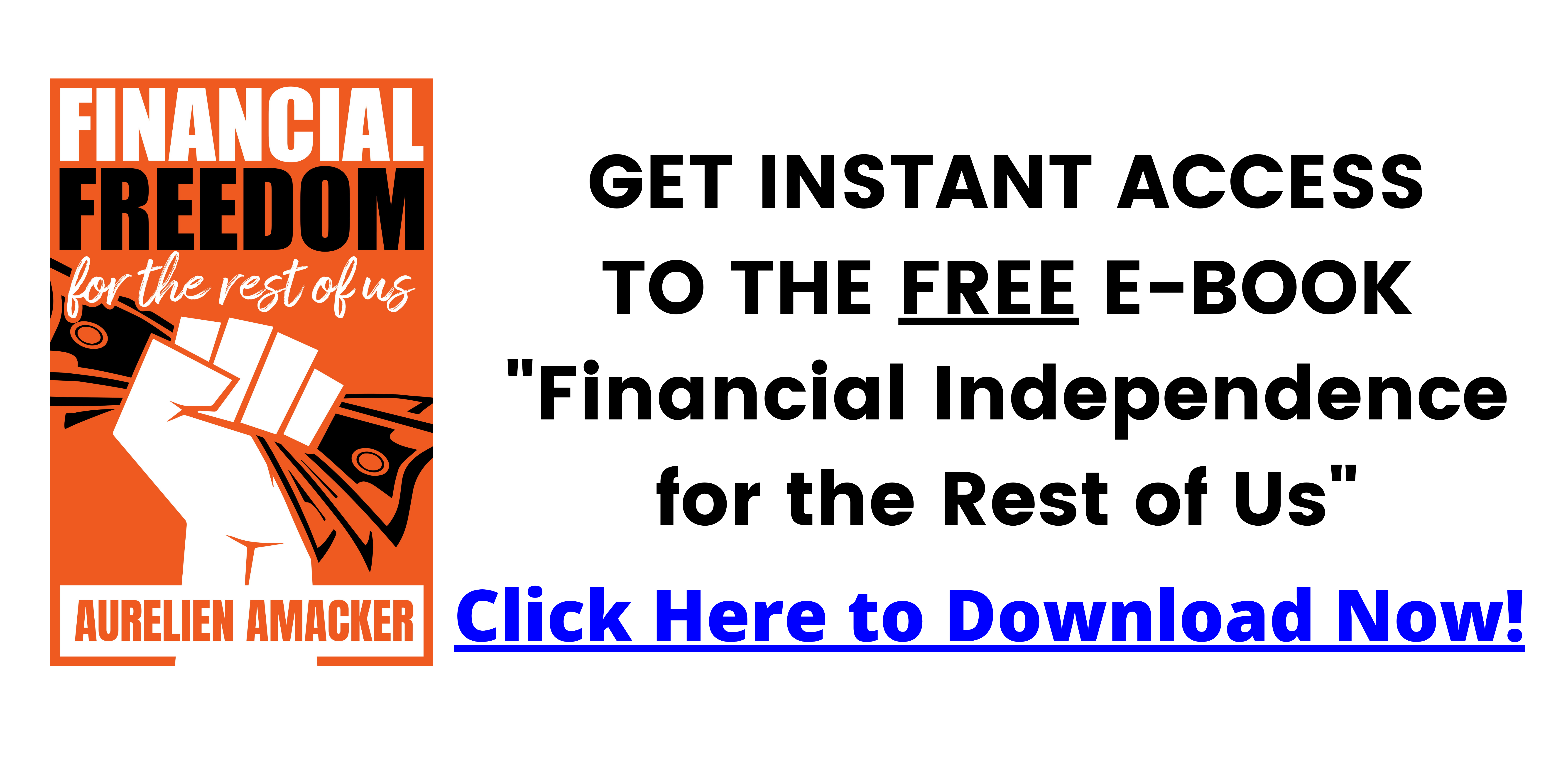 How to add a cookie consent policy popup banner for your systeme.io website?
This systeme.io tech tutorial will show you how.
Go to this website: https://eran.link/cookieconsentbanner
(click the link)
Customize the banner as you wish (and as shown in the tutorial).
If you do not have a cookie policy already, you can generate one with this link: https://link.eranbucai.com/WebsitePolicies
Once you generate the cookie policy, link it in the banner generator.
When done, copy the code.
Go to systeme.io, and click on your profile picture on the top right.
Then click on "settings", then on the left menu click "sales funnel settings"
Broaden the space to enter the code, and paste it in.
Then go to one of your funnels and test it on incognito to make sure it works!
When it works, LEAVE A COMMENT to let me know, "it worked!"
🎁 Extras!
Relevant tutorials you may be interested in:
What is chrome incognito and how you can use it?
👉🏻 https://youtu.be/ZqWDocvCOD0
How to create legal policies for your website?
👉🏻 https://youtu.be/gy6J6nGDhj0
Create a free-forever account with systeme.io and upgrade when you need it…
👉🏻 https://eranbucai.com/sio
Note: When you are ready to upgrade, I got a special link for you to get the basic plan for $197/year, 40% discount.
(Plus I have extra secret bonuses to help you get your website done!)
Send me an email to [email protected] to get the link for that massive and special discount! (and claim your bonuses!)
If you need help getting your website done, download my free checklists for DIY Website and my free training by visiting: https://websitediycourse.com
#systemeio
*********************
Systeme.io is an all in one business software for your online business.
Systeme.io has email marketing features including up to 5000 contacts on their lowest plan of $27/month
Systeme.io has funnels, including landing page, sales page, order pages, upsells, downsells, etc.
Systeme.io has membership sites / courses (basically the same thing in systeme.io)
systeme.io has the functionality to create blogs.
systeme.io has a deadline funnel feature (huge plus!) which I've not seen any other funnel software having that in-built.
systeme.io has an evergreen webinar features.
Systeme.io lets you sell your products and services online using all the above features.
What is missing/lacking from systeme.io? at the time of uploading this video, there is no live feature (you still need Zoom), there is no calendar (you still need Keap or Calendly), there is no community feature (you still need Facebook group, Circle or Mighty Networks), systeme.io does not have a live webinar feature you'll still need StreamYard or Zoom or EverWebinar.
But besides these, systeme.io literally has everything you need to start and grow and online business.
Use my affiliate link for systeme: http://eranbucai.com/sio
Wanna create an affiliate link using your domain name? See this software that I created: http://linkredirect.io/
*********************
Free training, books, webinars, cheatsheets, PDFs and more:
🛑 Free Training about YouTube SEO: https://go.eranbucai.com/youtubeseo
📩 Beginner's Guide to Email Marketing: https://go.eranbucai.com/email-marketing
📙 Get my free eBook, 21 Productivity Tips & Hacks: http://eranbucai.com/ebook
✍ Read my blog: https://eranbucai.com/c/blog/
*********************
My products, services, things to buy (any purchase supports my channel content greatly! And provides GREAT value to you):
🔥 Read my testimonials: https://eranbucai.com/testimonials/
📘 Beginner's Guide to Affiliate Marketing: https://go.eranbucai.com/affiliate-marketing
🚀 Learn more about my membership: https://learn.dotcomtruths.com/membership/
📚 Buy the most important business books you need to get to be able to succeed online. Forget paying expensive courses, high-ticket courses, high-ticket coaching. These books are the most important educational asset when getting started. https://eranfunnels.com/books
*********************
Shop my equipment:
🎤 Buy my Microphone: https://amzn.to/2O7zqo7
💻 Shop the laptop I use: https://amzn.to/2BV1poD
*********************
Connect with me:
🔔 Subscribe to my YouTube channel = https://link.eranbucai.com/YouTube
💌 Email me anytime = [email protected]
💬 Send me a message on my private messenger = https://link.eranbucai.com/Facebook
🤳 Follow me on Instagram = https://link.eranbucai.com/instagram
🎙 Listen to my Podcast on Anchor: https://link.eranbucai.com/Anchor
❓ Follow me on Quora = https://link.eranbucai.com/Quora
ℹ️ Connect with me on LinkedIn = https://link.eranbucai.com/LinkedIn
⚽️. Watch my soccer YouTube playlist: https://youtu.be/biNzBbP5xnk
👉 Please visit my website: https://eranbucai.com
🇮🇱 🇦🇺 Read about me and my story: https://eranbucai.com/about-me
⬇️ ⬇️ ⬇️ ⬇️ ⬇️
Test Drive Systeme.io (no CC required)
HERE