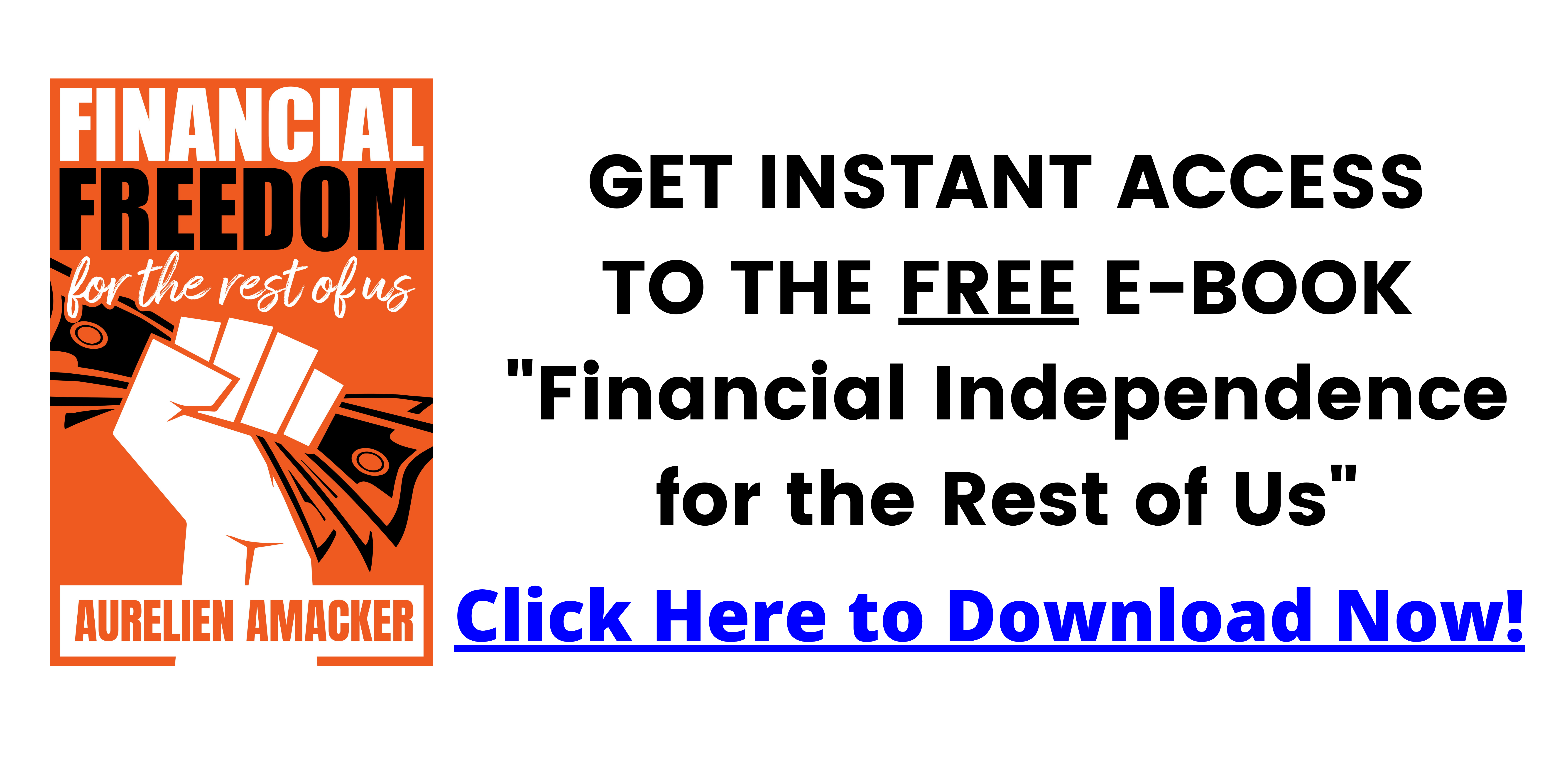 Best Lead Magnet Templates For Network Marketing Sales Funnel
REGISTER FOR WEBCLASS & FUNNEL SOFTWARE HERE:
https://www.treybearor.com/webclass
What are the best lead magnet templates or ideas for lead magnets to use for a Network Marketing sales funnel?
And, how to create a lead magnet from scratch for my business?
These are all great questions for those looking for lead magnet examples but they aren't sure exactly what lead magnet to use for lead generation.
This video will break down what is a lead magnet and how to find really good lead magnets to use for a Network Marketing sales funnel.
If you've never used a lead magnet funnel or you feel that you're not qualified to have a sales funnel to generate leads for your business, this video will break down how to generate leads using a lead magnet even if you have no ideas for lead magnets or you feel like you're not credible enough to have a lead magnet.
It's inevitable that you run our of warm leads for Network Marketing and you need a way to generate leads for your business. Rather than cold-messaging random strangers, you're building a list of good leads using this lead generation system.
Remember, email marketing is not dead. It's a beautiful way to automate your business but also follow up with your leads and prospects without "nagging them."
My next network marketing training video will be about how to use email marketing for beginners because there's a strategy for using email follow ups in your lead generation strategy and it took me years to figure out the winning strategy for email marketing.
Let's get back to the best lead magnet templates and ideas for lead magnets.
You can simple model what's already working by seeing who is using lead magnets for network marketing already.
DO NOT COPY/PLAGERIZE – Model what's working!
Secondly, you can easily find the best lead magnet templates for network marketing by going to The PLR Store to purchase really good lead magnets!
You can either purchase the private label rights to use lead magnets for your business or spark some really great ideas for lead magnets using your brand.
Another great way on how to create a lead magnet especially if you're a beginner is to simply interview the top network marketing leaders in your company and ask them to reveal their best secrets on how to succeed at network marketing.
You wouldn't even need a lead magnet tutorial for this because you could just record it on Zoom, package it up, and give the link to the recorded interview in your email marketing campaigns! Literally the easiest network marketing sales funnel ever created!
And I'm going to talk about how to automate the entire network marketing sales funnel in my next network marketing video training, but let's talk about how to create a lead magnet.
If you're not a graphic designer like myself and you want to learn how to create a lead magnet, I would highly recommend you create a lead magnet in Canva. Super easy and they come with lead magnet templates already preloaded for you to customize to your brand.
You can also hire a graphic designer to create your lead magnet in Upwork or Fiverr, and they're beautifully designed lead magnets to use instantly for your network marketing business!
CHAPTERS:
0:00-0:44 : What Are Good Lead Magnet Templates?
0:44-1:08 : Lead Magnet Ideas Intro
1:08-1:26 : Lead Magnet Examples
1:26-4:19 : Model Lead Magnet Templates
4:20-5:37 : Interview Top Network Marketing Leaders
5:37-7:55 : How To Create A Lead Magnet
7:56-913 : Sales Funnel For Network Marketing
__
MORE YOUTUBE TIPS:
"How To Use Facebook For Recruiting In Network Marketing":

"Effective Social Media Content Ideas To Get Leads In Network Marketing 2019":

"How To Build MLM Business Smarter Without Sending Prospecting Messages":

"Social Media Training: Create A Week Of Content In 30 Minutes in Network Marketing":

"5 Social Media Tips To Grow Your Network Marketing Business Using Facebook":

"How Network Marketing Leaders Use Social Media Without Being An Annoying Salesman":

"How To Share Your Sh*t In Your Network Marketing Journey":

"How To Use Facebook Groups For Business In Network Marketing":

__
TOOLS I RECOMMEND:
Grab my THREE Favorite Books for free:
#1) Network Marketing Secrets: http://bit.ly/2KtNCX7
#2) Expert Secrets: http://bit.ly/33Wd7Ic
#3) DotCom Secrets: http://bit.ly/37biHbT
Take The "One Funnel Away" Challenge:
http://bit.ly/2CS8i6M
___
CONNECT WITH ME:
Facebook:
https://www.facebook.com/treybearor
Instagram:
https://www.instagram.com/treybearor/
Twitter:
Tweets by treybearor
Join my Facebook Group – The No BS Blueprint To Network Marketing: https://www.facebook.com/groups/TNBBlueprint/
⬇️ ⬇️ ⬇️ ⬇️ ⬇️
Test Drive Systeme.io (no CC required)
HERE